Physical fitness and a good diet aren't only beneficial for the body but also for a healthy mind and emotional wellbeing. With the pandemic, people are getting used to a comfortable lifestyle and most of the time is spent on the couch watching series or on the desk with office or college work. These increasing sitting hours can cause a huge disadvantage to one's health, if not considered now. Exercising in the new normal is necessary to stay fit and healthy, but NOT at the cost of safety of course. It is important to stay safe and workout at the same time. Lockdown can cause a great loss to one's physical and mental health. And, good workout sessions combined with a healthy diet can make them the best and productive as well.
Let's explore "Exercising in the new normal "and how to make your workout sessions safer:
Exercising in the new normal needs a little adjustment here and there, as the workouts have to be done very carefully. Home workouts are the safest thing to do during the lockdown and you can learn different exercises through the apps and videos available online. Resistance band, weights, and bodyweight exercises can help you with this. A quick walk in the garden or terrace and climbing the stairs can help you achieve your daily step goals.
These lazy days can harm your health, so avoid sitting for too long. Sitting for too long can cause different health issues and this includes obesity, increased blood pressure, blood sugar, and cholesterol levels. So, make sure you take a small break in between and move a little. It can be anything like pushups, jumping jacks, high knees, or even a quick walk.
Stay active while binge-watching your favorite series, this may sound a little boring for many as people prefer enjoying their favorite series on a couch with snacks rather than working out, but this can be your " new normal" if you commit. You can rack up 4500 steps in just a single episode of 45 minutes and will help you reach your daily step goals.
Performing household chores could improve your health to a great extent. Household chores can be just as effective as running or working out when it comes to cutting your risk of heart diseases and enhancing the quality of life. This lockdown period can help you learn household chores and can contribute a lot to your health.
It is highly important to take care of your mental health as this period can be very stressful for some. Focus on eating plenty of good fruits and vegetables. Eating a well-balanced diet is associated with feelings of well-being. A good diet will not only help you maintain a healthy body but will also keep your mental health on track. Check out the blog to know more about some great natural immune-boosters.
These are some basic things one can do to stay fit and healthy, even after staying at home. Gyms are reopening now at some places, and gym freaks would be excited to start their routine after so long. But, this requires a lot more safety and planning than ever before.
Follow these simple steps before you step into the gyms:
Look at the local transmission in your area and avoid if the number of cases around you is high, as this can increase the risk of spread.
Consider your age and underlying health conditions, before moving ahead with your plans.
Sanitize, sanitize, and sanitize. Disinfect the communal weights and mats before and after using them. Also, sanitize your hands more frequently.
Avoid hitting the gym during rush hours and choose odd hours like early morning or late afternoon. Timing varies from place to place, so choose accordingly.
Practice social distancing as much as you can. People during their workout sessions breathe heavier than usual which can increase the risk of spread, so it is mandatory to maintain some distance.
Now when it comes to wearing a mask while working out, there's a myth that it is SAFE if you're working out with a mask on. Let's do a fact check: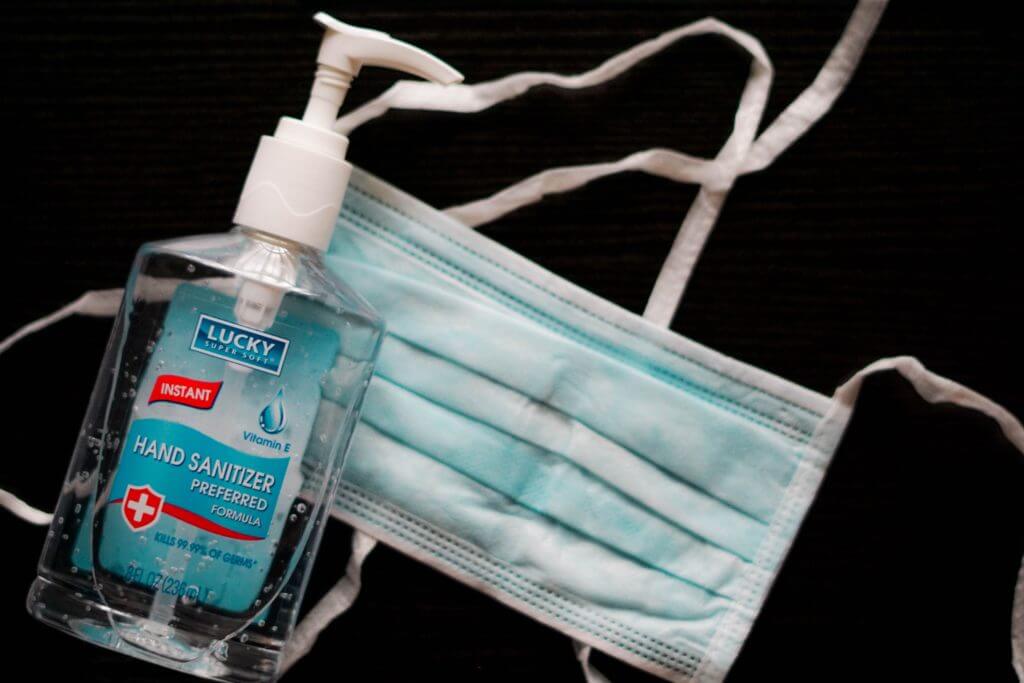 The World Health Organization (WHO) released guidance on June 16, 2020, that people shouldn't wear face masks while exercising because it could reduce the ability to breathe comfortably, noting that the most important factor in preventing disease spread is distancing yourself from others.
Sweat can make the mask become wet more quickly which makes it difficult to breathe and promotes the growth of microorganisms. The important preventive measure during exercise is to maintain physical distance of at least one meter from others.
It would be better if one maintains a safe distance while exercising outdoors or in a gym. Wearing a mask during heavy exercises can increase the risk of breathing problems.
It is a safer option to workout in-home or outdoors if the place isn't crowded. Avoid crowded places and maintain a safe distance.
Stay tuned for our new super exciting topic!
Stay safe!
Stay healthy!