India is known for its diverse culture. Our Indian food is famous across borders, all thanks to the Indian diaspora. All of our Indian states are famous for something or the other. I can assure you that our Indian cuisine can keep you healthier. So, we are going to start a series of blog posts, where we will talk about different state food and their benefits. India will be celebrating its 75 years of Independence on 15 August 2022, so this is probably the best year to cherish our food. "Celebrating Indian food" is an initiative to celebrate our "unity in diversity" and how we can make India fit and healthy. Let's celebrate " Azadi ka Amrit Mahotsav".
The food that binds us together:
Pandemic has made each of us a lot more conscious about our health. Most of us are trying various things to improve our health. Good health can probably reduce the damage your body might experience due to diseases. So, why not explore our Indian cuisine and make our life healthier.
As it is always said, food grown in your backyard is healthier than the one from the market. Here backyard implies our country, India. You can always go for something you like, and we are not discouraging you try new healthy foods. But, we can always look at our backyard to find something healthy and more economical.
Availability, accessibility, and affordability of food assure good health. So, locally available food can fulfill these three criteria and improve the health of Indian citizens. Not all can afford those costly beautiful packages of healthy food lying on the shelves of supermarkets.
We can never be a healthy country if we can't assure good health to the poor. To tackle this inequality, it is important to go back to our roots. So, our purpose of "celebrating Indian food" is to spread awareness about our cuisine to the citizens.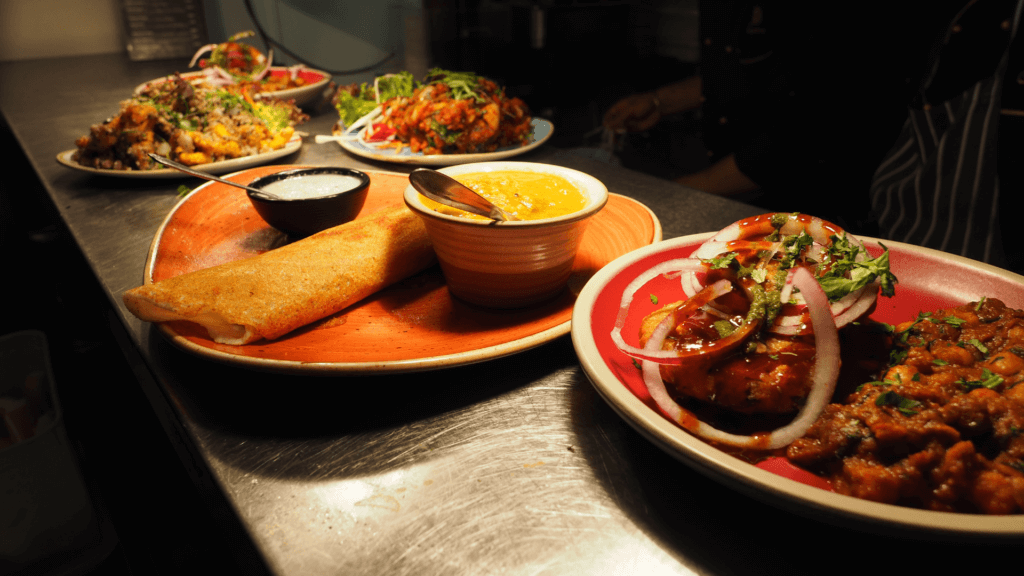 Advocating for the locals:
Most of the people go for the fast food served in various fast food chains while traveling, which has impacted our Indian food to a greater extent. Gone were the days when we used to try the special dishes of the state. And, this was probably the best part about traveling to various places.
These habits have impacted local food businesses and our Indian food is losing its value. So, to regain the lost glory of our food, it is important to start celebrating Indian food.
This will also help our tourists from abroad to learn about our culture and we will present them with something new at every place. These blog posts will surely help them explore various Indian dishes while traveling.
Back to the roots:
We are not against any fast-food brand or any other cuisine. But, fast food is responsible for most of the health issues people are facing. Packaged food is replacing the healthy diet, especially in children and adults. Those who are too busy to cook often opt for such food. But, they can be the cause of obesity and non-communicable diseases for many.
So, in our initiative of celebrating Indian food, let's explore healthy snack options. Don't worry, you are not required to compromise your taste. Healthy doesn't mean bland.
What to expect?
We will be covering different states and their specialties in the coming months. And, I am sure that this will help you choose different healthy foods while traveling.
Through this you will not help yourself, but also the one who is making it available for you. So, this initiative can indirectly boost the income of the ones who're serving these delicacies and preserving our culture.
As per the ' World inequality report 2022' , India is among the most unequal countries in the world. So, inequailty widens when it comes to wealth in India. We can address thie inequality if we support each other. 🙂
Pandemic has made life difficult for many. Lockdowns have saved lives but have hurt the poor the most. So, going for local is the need of the hour.
Please support us and share this initiative with others. Let's help our citizens to survive through this tough phase. This would probably be the best way to empower them and make the country healthy. Also, make this one of your resolutions for the year 2022.
We are neither promoting any brand, nor we are dissuading you to try various cuisines or fast food. This is an initiative to celebrate our 75 years of Independence by celebrating Indian food.