As the name suggests, Skinny Fat refers to having relatively low lean muscle mass and fat, which refers to having too much body fat. When the person has too little muscle mass and too much fat, it is called Skinny Fat. It is more about body composition than BMI or weight. So, if you're a person with a healthy weight or a BMI, you still can have a Skinny Fat issue.
People are concerned more about losing fat than building muscles, and there comes the problem of being skinny fat. A person needs to focus on their body composition. Women commonly face this problem because of their myths regarding strength training. And, they think that it would make them bulky. So, a person has to work on their body fat to muscle ratio.
How to know if you're skinny fat?
People obsessed with doing long hours of cardio and very little weight training may become skinny fat as they are not building enough muscle mass to keep their body fat percentage down.
Get your fat percentage measured: Do this right now, even if you're okay with the numbers on the weighing scale. Get the fat percentage measured from a doctor, and if it exceeds 25 percent, you have to work on your muscles. Build stronger muscles!
Too much cardio: Doing hours of cardio will not help you get the body you want. So, balance the time you give for the weight training and cardio sessions to get the best results. 
Difficulty in doing everyday activities: Do you feel difficulty in carrying a bag after grocery shopping, or have difficulty in climbing the stairs, then your muscles are weak, and you have to work on them. Get them moving and get lots and lots of protein.
There's a lot of fat around your stomach: Having thin arms and legs and a protruding belly signifies unhealthy fats. So, if you're skinny and have that bulge, then you're most likely skinny fat.
Low upper body strength: Are you able to perform a pushup or a pull up smoothly? If no, then you have low upper body strength. Build on some muscle mass to feel fit and healthy.
An unhealthy diet: If your diet includes lots of junk food, then you're most likely to be skinny fat. Most of the thin people who overeat junk food and don't gain weight suffer from this problem.
Family History: Your risk of developing diabetes, heart diseases, cholesterol, and blood pressure increases if your family member has them. Family history might be one reason for being skinny fat, and you can change it with the help of a healthy, well-balanced diet and exercise.
Dangers of being Skinny Fat:
Though you may feel happy if you're thin and not gaining weight even after eating a lot. But, being skinny is not equal to being fit and healthy.
A high body fat percentage can create health problems for the skinny-fit person, like obese people. The high-fat percentage can increase your risk of heart disease.
You might suffer from health problems like high blood pressure, high cholesterol, and blood sugar levels.
How to go from skinny fat to perfectly fit?
The weighing scale might fool you because those numbers don't reflect anything about the body fat percentage and muscle percentage. Ditch the scale and focus on your body composition.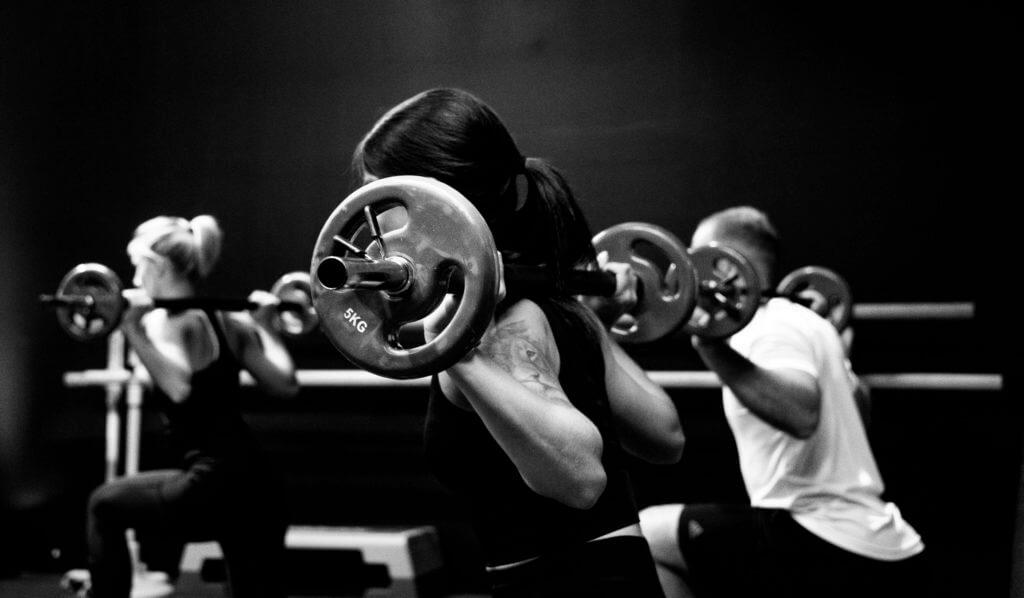 HIIT: High-intensity interval training burns more calories in a short amount of time and builds muscles through bodyweight exercises. So, if you're a cardio fan, include some HIIT in your workout routine to train those muscles and lose fat. It can reduce visceral fat that wraps around the abdominal organs deep inside the body.
Consume a healthy diet: Diet impacts overall health, and a simple change can do miracles. The people who consume junk food and don't gain weight assume that they can have more of them. But, it is "thin outside fat inside." So, whatever your body weight is, consume a healthy, well-balanced diet to avoid being skinny fat. Remove the processed food from your diet and increase the intake of fruits, vegetables, whole grains, and other nutritious food. Don't severely restrict your calories as it can result in reduced muscle mass and metabolic slowdown.
Lift some weights: Lifting weights make you bulky. NO! This is not true, and the benefits it has are enough to burst the myths regarding strength training. Many different exercises target different muscle groups and can help you increase muscle percentage and decrease fat percentage. Stay away from the myths and lift some weights or do any other bodyweight exercise.