Waking up in the morning might sound like the most challenging task. Don't worry! You're not alone in this. There is evidence to support that too. 😛 That doesn't mean that you're allowed to sleep for longer hours( because the research shows it's hard) 😛 We are here with some tips to get out of the blanket in the morning( especially during winters). 😀
It's "too" a.m. for me to wake up. – Said a person hitting the snooze after every 10 minutes.
I am a morning person, and I love waking up early in the morning. But, I can also understand my lazy bears lying in a warm blanket, saying that it is freezing outside. Nothing sounds motivating to get out of the blanket, especially during winters. I completely agree with this, but I will not let you lose the battle so quickly that you fight with yourself every day to get out of bed. 😛 The tips here will help you throw your excuses aside and get moving.
Tips to get out of the blanket in the morning:
Early to bed, early to rise makes the person healthy, wealthy, and wise: We all would have heard this many times since our childhood days. But how many of us follow that sincerely? It is challenging for many to wake up early in the morning because people don't realize the number of hours they spend scrolling Instagram or binge-watching their favorite series before sleeping. Ensure you get proper sleep of 7 to 8 hours, so you wake up feeling fresh and energetic. It will be more peaceful for you to get out of bed the next morning. So, start following the teaching we got back in our old school days. 🙂
Warm-up as soon as you wake up.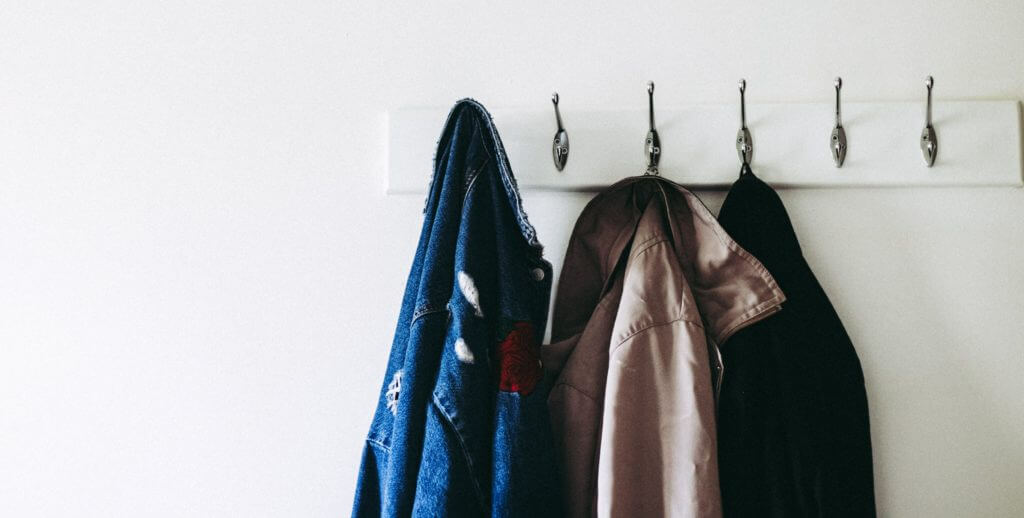 Warm-up quickly: No, I am not telling you to start exercising as soon as you wake up on the cold winter morning. The most common reason you'll hear from someone who finds it difficult to get out of the bed is that it's warm and comfortable here in the blanket. The blanket in the morning looks more tempting than the cold breeze outside, so you decide to fall asleep again. Change that right now. Keep a warm jacket, socks, or other warm clothes that you need as soon as you wake up near your bed and wear them, leaving the blanket aside so that the cold will not be another reason for you covering inside the blanket. You'll not feel cold anymore, and the blanket will not look much attractive now.
Make your favorite music, your partner.
Play the music: Music can be your companion anytime and anywhere. Create your playlist and play it as soon as you wake up. Music can keep you up and happy. Music lovers can use this tip for waking up. Play your favorite music and start your daily tasks at their beats. You'll feel fresh and active in no time.
Sunrise alarm to help you rise and shine.
Have some light in the room: Another reason people might find it difficult to wake up early in the morning is that it is completely dark outside. Our body is built to wake up naturally with sunrise and feel drowsy as the sun goes down. One way is to open the window curtains as soon as you wake. And, the second way to wake up is to keep an illuminating alarm in your room. Amazon offers a fantastic range of beautiful illuminating alarms (wake-up light) in an affordable price range. If this doesn't work, keep your alarm clock away from you at a distance where it is audible so that you have to get out of bed. 😛
Have a drink before you go to bed and soon as you wake up. And, we don't mean alcohol. 😛
Have a drink/Keep a water bottle next to you: Drink something before you sleep. Sleep-inducing beverages like chamomile tea, warm milk, peppermint tea, almond milk, cherry juice, etc., can help you relax well and will also wake you up as soon as your alarm goes off because you'll probably have to use the washroom as soon as you wake up. You'll not feel like going to bed again. Or else, drink water as soon as you wake up to stay awake.
Splash cold water on your face: It may sound difficult when it is freezing outside, but it is not as troublesome as you imagine. It is probably the easiest thing you can do in the morning to wake yourself up. Splash cold water on your face and proceed with your daily tasks. You'll not feel like running to the bed again. This is probably one of the best tips to get out the blanket in the morning.
What's your plan? : You're most likely to go back to sleep if you haven't planned your morning. Waking up and then spending a few minutes lying there on the bed, deciding what to do after waking up, will make you fall on the bed again. So, spend sometime at night to list out the things you would like to do in the morning. Something that inspires you and drives you to get out of bed. Give yourself the reason(whatever it may be) that excites you and start your day right.
Move your body: You might not feel like moving your body as soon as you wake up but don't underestimate the power of simple exercise and stretches. A couple of Surya Namaskars( Sun salutations) and other stretches can help you start your morning right. Simple practices will signal your brain that your day is started and activate your mind and body. Exercising for about 15-20 minutes can also boost your productivity. Spending some time doing this will help you wake up fresh and kickstart your morning routine. Make your health a priority, and you'll not need any other motivation to get out of the blanket in the morning. 🙂 There are many benefits of exercising, don't miss them out.
Start your morning with Caffeine: A good coffee after waking up can be another good option to get out the blanket. You can prepare one for yourself and enjoy it in the morning in your blanket and then start your morning routine. Caffeine is a stimulant and helps in boosting energy levels and mood. The effect of caffeine varies from person to person. Also, stay alert about the amount of caffeine you consume; too much of anything can be harmful.
Key takeaways:
Every time you hit the snooze, you interrupt your body's natural process of waking up, and when this happens, the brain struggles to be fully alert. And, when it does that, you'll probably wake up feeling more irritated. Stop hitting the snooze button, and sometimes you might end up canceling the alarm. Don't take that risk. 😛
Make it a way to wake up early in the morning. Remember that: " It's the motivation that gets you started, and habit is what keeps you going. " 🙂
And, no one makes excuses for the things that are important to them. 🙂 These tips can surely help you to get of the blanket in the morning.
Don't forget to share and let the best reach the maximum. 🙂