Fitness is a lifestyle, and you don't always need things to keep you fit and healthy. It should be a part of your daily routine, just like brushing, bathing, eating, or sleeping. Regular exercise will keep you fit not only physically but also mentally. It is imperative to have healthy mental health, as it will reflect your school or office performance. A well-planned exercise routine will help you stay fit and healthy as a student, even if it is just 3-4 days a week. Let's explore the tips to stay fit and healthy as a student. (In budget)
But, I don't have enough money to join a gym or maintain a healthy diet? 
Suppose you're someone who is facing this issue, then sorry to burst the bubble, dear. You don't require a lot of money to lead a healthy student life.
But, How will I able to manage my college parties or get-togethers?
And, this continues. As a student, most of us have faced similar issues, so we will help you with the small steps that you can follow with a little or no money.
What changes with the student life?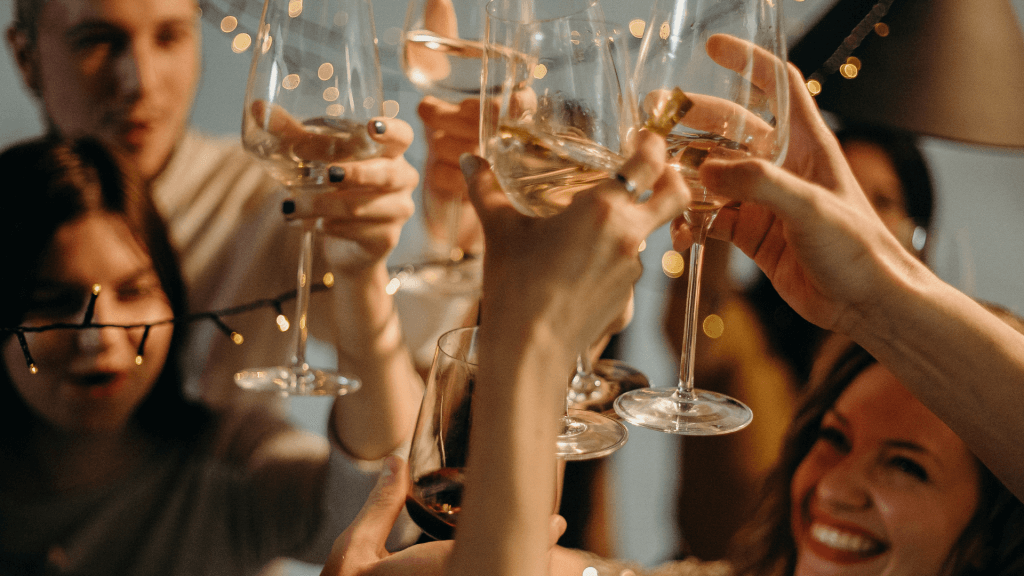 You step out of your comfort zone and enter into the campus that will shape your future- academically, and if not, it changes most of your habits. You meet new faces and develop new habits, some from your roommates and some from your classmates. 
When you start eating out more frequently. And, most of the time, your favorite spot is the fast-food joints near your campus.
You socialize more, and sometimes alcohol becomes your weekend-partner.
Weekends are for assignments and parties, so sometimes you won't find time to have a proper sleep. 
And, with the increasing responsibilities and changing eating habits, develop stress and other health problems. That, if not addressed, can cause a long-term impact.
Tips to stay fit and healthy as a student
Move your body: This is one of the easiest and proven ways to stay fit. You don't require any equipment or gym to do this. If your college is not too far, go by walk. And, take the stairs whenever you get an opportunity. So, if it's a 15-minute walk to your college, then going and coming back will give you a quick 30-minutes exercise without you even realizing it. Don't sit for long hours and stay active.
Stay hydrated: Don't ever ignore this zero-calorie drink. It is the easiest way to stay healthy. It lubricates the joints, boosts skin health, aids in digestion, helps in weight loss, improves overall performance, and helps you stay active throughout the day. So, don't miss out on these benefits.
Snack Smart: Some brands offer a healthy snacking option at an affordable price. If you can spend some money on weekend parties, you can invest some in your health too. Else, grab some veggies, make a salad, and keep some dry fruits on your table or in your bag. Night-owls should be more careful while snacking as some foods can disturb your sleep. Choose wisely and have something that can provide you the required nutrients. Check the nutrition label and choose accordingly.
Shop Smart: As a student, it can sometimes get difficult to manage money because of unexpected expenses. The best way is to choose healthy snacks and avoid storing junk. If it is out of sight, it is out of mind. Also, invest in some fitness equipment like skipping rope, resistance band, yoga mat, dumbbells, etc. Pick your favorite and try to exercise 30-45 mins for 4-5 days a week. Investing in healthy products and fitness equipment will help you maintain good health.
Sleep well: Most of the students find it challenging to get the proper 7-8 hours of sleep because of late-night parties, movie nights, get-togethers, assignments, exams, etc. In all these activities, it's the sleep that suffers the most. Also, the light in the room can disturb your sleep. It is essential to have a good night's sleep, as inadequate sleep is linked to weight gain and can disrupt the hormones responsible for appetite, stress, and satiety. Try to wake up on time as well, so you can have your breakfast peacefully.
Plan your weekends: If your weekends are reserved for parties or any other celebrations, avoid eating junk or drinking alcohol on weekdays. This way, you can enjoy your weekends guilt-free. Planning well in advance will help you save those extra calories too. Excessive consumption of alcohol and junk food is linked to various health problems. According to WHO, Excess body weight and heavy alcohol consumption are two of the greatest contributors to global disease burden.
Focus on mental health: Mental health sometimes is one of the most neglected factors, especially during student life. Mental health problems can be because of academic pressure, separation from their families, societal pressure, etc. A study shows that Anxiety disorders are the most prevalent psychiatric problems among college students, with approximately 11.9 % of college students suffering from an anxiety disorder. So, it is essential to take some out for yourself and your loved ones. Do what you love the most. Practice meditation, journaling, etc.
Avoid sugary drinks: Avoid drinks loaded with added sugar. Having sugar-sweetened drinks frequently is associated with weight gain, Type-2 diabetes, heart disease, kidney disease, non-alcoholic liver disease, tooth decay, etc. Avoid whenever you can and choose healthier alternatives like smoothies, homemade iced tea, green tea, lime soda, etc.
Join a health club, gym, or sports: Few universities have a gym inside their campus. Go there if you love gyming. Else, join the health club in college. Or participate in the college-sports activities. These activities will help you stay fit and active without you even putting in much extra effort. 
Be proud of yourself: With all the growing responsibilities, give yourself some break and be proud of yourself for doing the best you can. Don't be harsh on yourself, take some time to figure out everything, and choose your way to stay fit and active. 
These tips will surely help you stay fit and healthy as a student, be it a school or college. Just make sure you follow them religiously. 😛